6 Essentials for Spending a Top Escort Date!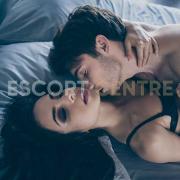 Hiring your first escort date might seem unknown, but we are here to help! As one of the most satisfying services available, escort booking is all about finding the perfect companion for any kind of date.
If you want to have the ultimate escort experience, we are sharing 6 crucial tips to consider before booking a date.
1. Consider Your Location
Typically, clients book an escort for a private outcall or an in-town experience. However, escort dating can also happen outside your town location, especially if you decide to make travel bookings with your escort or live farther away from town. In such cases, location is essential to ensure your date is available to meet you and go the distance.
2. Budget-wise
Escort dating offers different types of dates and services, and they all vary in cost. For instance, a dinner date or a leisure date can be a cheaper variant, whereas booking an overnight stay with your date or a two-girl experience might cost more. Whatever idea you might have in mind, consult your escort agency to ensure the services you use fall under your budget.
3. Policies
Most escort companies will need your private information to book your date. This oftentimes includes your name, address, phone number or details about your hotel accommodation. While not all escort agencies have the same booking policies, it is recommended you get more information about the process before you book your date, thus avoiding any misunderstandings or confusion. 
4. Communicate your needs
Escorts are essentially offering a service that aims to please their clients. However, escorts are not mind-readers, so it is best you communicate your needs and expectations ahead of time. This way, your escort can prepare well for your date and ultimately deliver the kind of service you were hoping for.
5. Time and Timing
Punctuality is probably the most important technical aspect of your date. Escorts always arrive on time for your date and expect you do the same as a client. For one, being on time allows you to fully use your time together. Also, escorts have busy schedules, which is why being on time is very important in making the most of your services.
6. Reviews
Spending a great date with your escort should end with you leaving a great client review for your date. Reviews serve as a way to determine which escort fits your needs the best, so it is important you share your opinion and help boost your favourite escort's services.
Source: http://www.feistyfoxfilms.com/escort-client-tips/
For more weekly blog vist the weekly blog at Escort Centre.