5 Effective Tips for Booking a Quality Escort Date!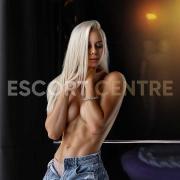 Booking an escort date is a significant process that enables you to pre-select your services and pre-arrange the details of your date.
To truly learn the ins and outs of spending a marvelous escort date every time, here are 5 essential tips you should rely on.
Be Punctual
Emphasizing the importance of being on time for your escort date! It might be the obvious thing to say, but being late for your booked date is never happens more often than you think. Punctuality is a very important asset when booking your date, especially since escorts have other appointments to go to, and won't have enough room to make up for your lost time.
Go to Dinner
Yes, escort dates come with plenty of sexiness and intimacy, but if you truly want to make your date worthwhile, begin by taking your escort to dinner. Dinner dates usually serve as a way to connect to your escort, get to know her better, and relax in a neutral yet elegant environment. That said, please be considerate that paying your escort at a restaurant is not accepted, so you will have to take care of the compensation at your home or hotel and hit downtown thereafter.
Private or Hotel Outcalls
A highly popular option, private outcalls mean you will meet your escort at your home or a pre-booked hotel room. If you decide on booking a hotel room, it is best to choose a five-star hotel that will ensure your privacy and discretion. When making an outcall to your home, you will have to provide the booking team with details of your location and consider the fact that your escort might need some time to arrive at your chosen destination.
VIP Requests
Clients who are regular bookers at our agency sometimes have special requests for their dates. No matter your request, when making one, please discuss the details of your demand with our booking team and not your escort date. Accommodating by nature, our escorts will be happy to fulfill your fantasies, but make sure your request has been pre-determined and agreed upon.
Have a Plan
Being spontaneous when booking an escort date sounds like a great idea, right? While that is true, keep in mind that our escorts have a full day of booked appointments so they might not be ready to be as spontaneous as you wish. Because of that, it is good to have your date pre-planned instead of asking your date to extend the date by an hour or two.
Beat Your Boredom BY Visit Our Weekly Blog For News, Tips & Advise!
For more weekly blog vist the weekly blog at Leeds VIP.